Geronimo Trail National Scenic Byway
Explore the Byway
Awesome Scenery, Rich History
The Geronimo Trail National Scenice Byway starts and ends in the Gila Wilderness. For those with 4-wheel drive, Forest Service Road 150 completes the loop. The Trail goes from mountain forests to dry desert and scrub-dotted hills, and past two of the largest lakes in New Mexico.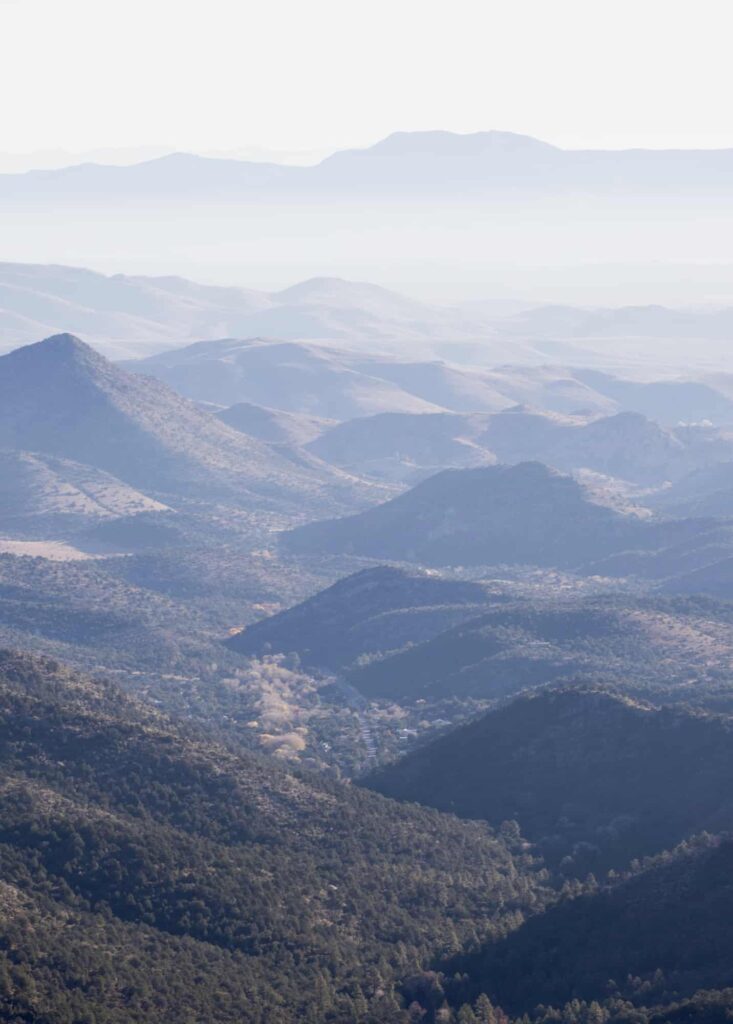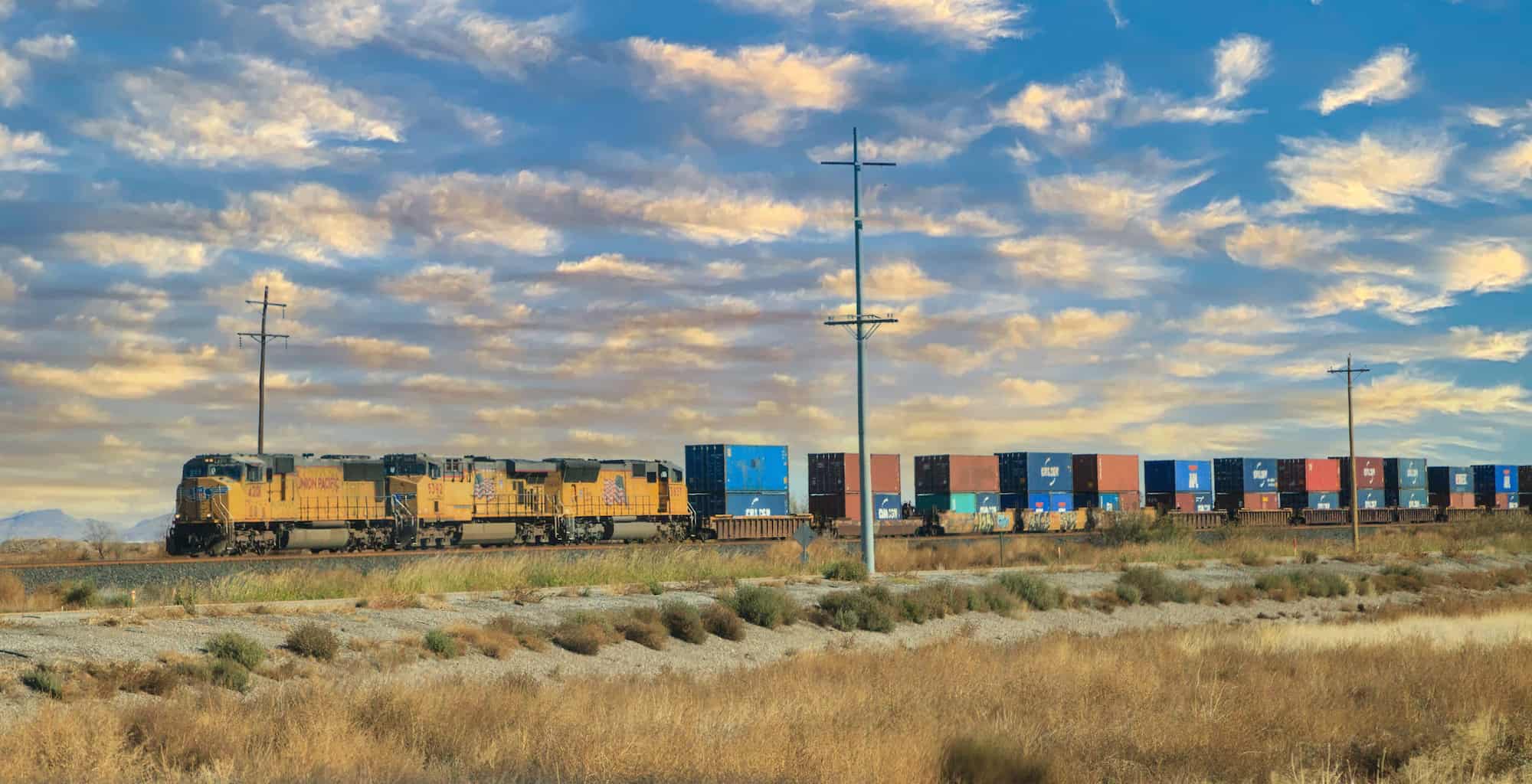 138 Miles
Driving north from the Visitor Center in T or C, the distance to Beaverhead is approximately 82 miles one way. Distance from the Visitor Center to San Lorenzo at the southern end of the trail is about 56 miles one way. A few great side trips are available, possibly adding to your mileage and travel time.
How to Get Here
The Byway is located in southern New Mexico, in Sierra County. Sierra County is easily accessible from the north or south via Interstate Highway 25. The closest east-west Interstates are I-40 (through Albuquerque) and I-10 (via Las Cruces).
The trail can be driven end-to-end in a day, but we recommend you stop and explore some of the sites along the way.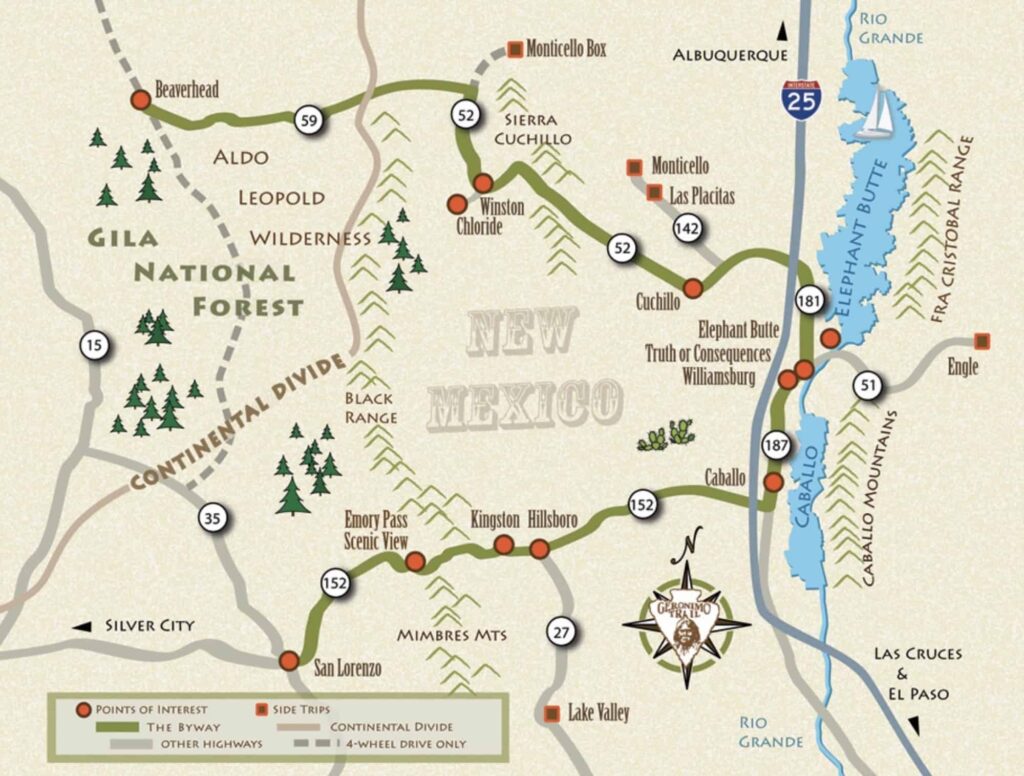 Beaverhead, Chloride, Winston, Monticello, Cuchillo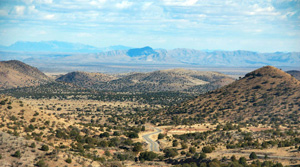 Truth or Consequences, Elephant Butte, Williamsburg, Caballo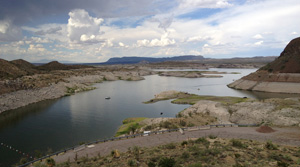 Emory Pass, Kingston, Hillsboro, Lake Valley, San Lorenzo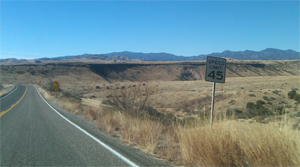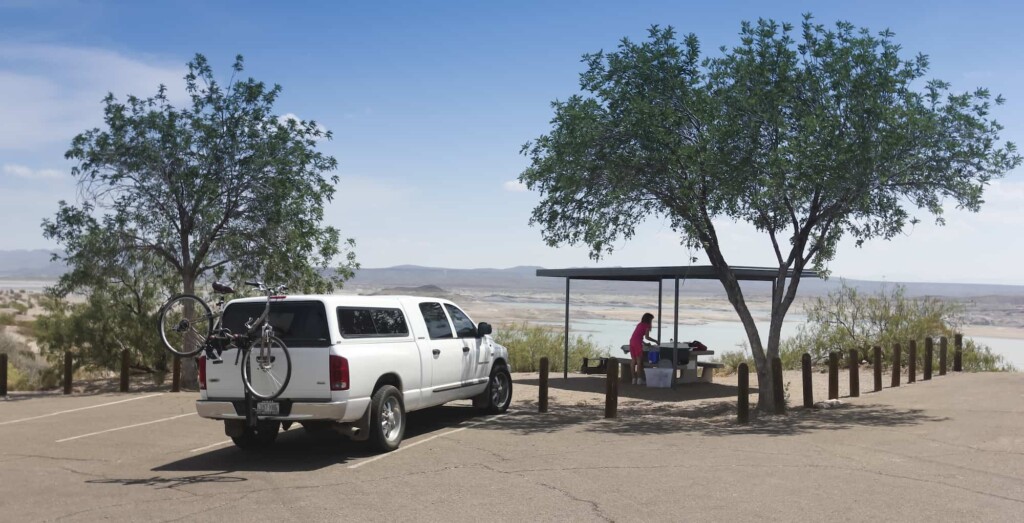 Travel Advice
Read our tips before you go.
Open Daily
Visitor Center
The Geronimo Trail National Scenic Byway Visitor Center is located at 301 S. Foch (at Sims), between Main and Broadway in downtown Truth or Consequences.